Grow taller visually
Edit
Horizontal stripes can effectively elongate just like vertical stripes
<!- Featured Image ->
Which of the two squares is higher?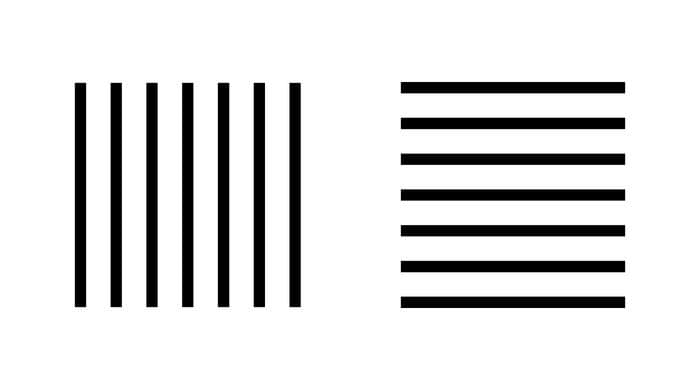 Our stereotypical thinking should suggest that the left one. But here's how our brain sees them.
In reality, horizontal lines appear to be higher by about 5% - an effect discovered by Helmholtz. And if you combine them, the illusion will be even stronger.1
Researchers applied this principle to clothing, and it has been found to work the same way, at least for slim body types.2
However, the power of stereotypes should not be underestimated. Many of us have heard recommendations to wear vertical lines if we are short or overweight. This may lead to a biased attitude towards horizontal stripes.
Therefore, for a slim body, it seems optimal to wear thin horizontal lines that are broken up by no more than 2-3 vertical segments.
For wider body sizes, use vertical thin stripes.3
Posted on
Last edited on